Premium Medical Cannabis Products Tailored to Your Needs
Discover the Perfect Solution for Your Health and Wellness Journey
At Three Foot Dispensary, we offer an extensive selection of medical cannabis products to cater to the diverse needs and preferences of our patients. Our expert staff will guide you through our collection, ensuring you find the ideal solution for your specific condition and lifestyle.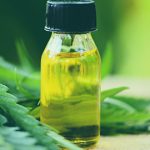 Flowers
Our medical cannabis flowers represent the purest and most natural form of the plant. We carefully source our flowers from licensed and reputable growers to ensure the highest quality, potency, and consistency. Whether you prefer indica, sativa, or hybrid strains, we have a variety of options to suit your taste and desired effects.
Concentrates
Concentrates provide a more potent and concentrated form of cannabis, delivering powerful relief for patients who need it most. At Three Foot Dispensary, we offer a range of concentrates, including shatter, wax, and oil, sourced from top-quality producers. Our knowledgeable staff can help you choose the right concentrate for your needs and guide you on the appropriate dosage.
Edibles
For those seeking a discreet and convenient way to consume medical cannabis, we offer a selection of delectable edibles. From infused chocolates and gummies to beverages and baked goods, our edibles are made with care and precision to ensure consistent dosing and reliable results. Explore our delicious and potent options for a long-lasting, enjoyable cannabis experience.
Tinctures and Sublinguals
Tinctures and sublingual products provide a quick and easy way to administer medical cannabis without inhalation. Simply place a few drops under the tongue or add them to your favorite beverage for fast-acting relief. Available in various strengths and formulations, our tinctures and sublinguals offer a versatile and precise method to fit your individual needs.
Topicals
Our topical cannabis products allow you to experience the therapeutic benefits of medical cannabis without any psychoactive effects. From creams and lotions to balms and patches, our topicals are designed to target localized pain, inflammation, and skin conditions, providing targeted relief directly where you need it.
Topical CBD Products
For patients seeking the benefits of cannabis without the intoxicating effects, we offer a variety of CBD-rich products. Derived from hemp, our CBD products contain little to no THC and are available in various forms, including oils, capsules, edibles, and topicals. Explore the potential of CBD to support your overall wellness and improve your quality of life.
Experience the difference at Three Foot Dispensary – Visit us today to explore our wide range of premium medical cannabis products and receive personalized guidance on your wellness journey.